R.I.P.
Malcolm Pitts (1948-2021)
President (2017-2021)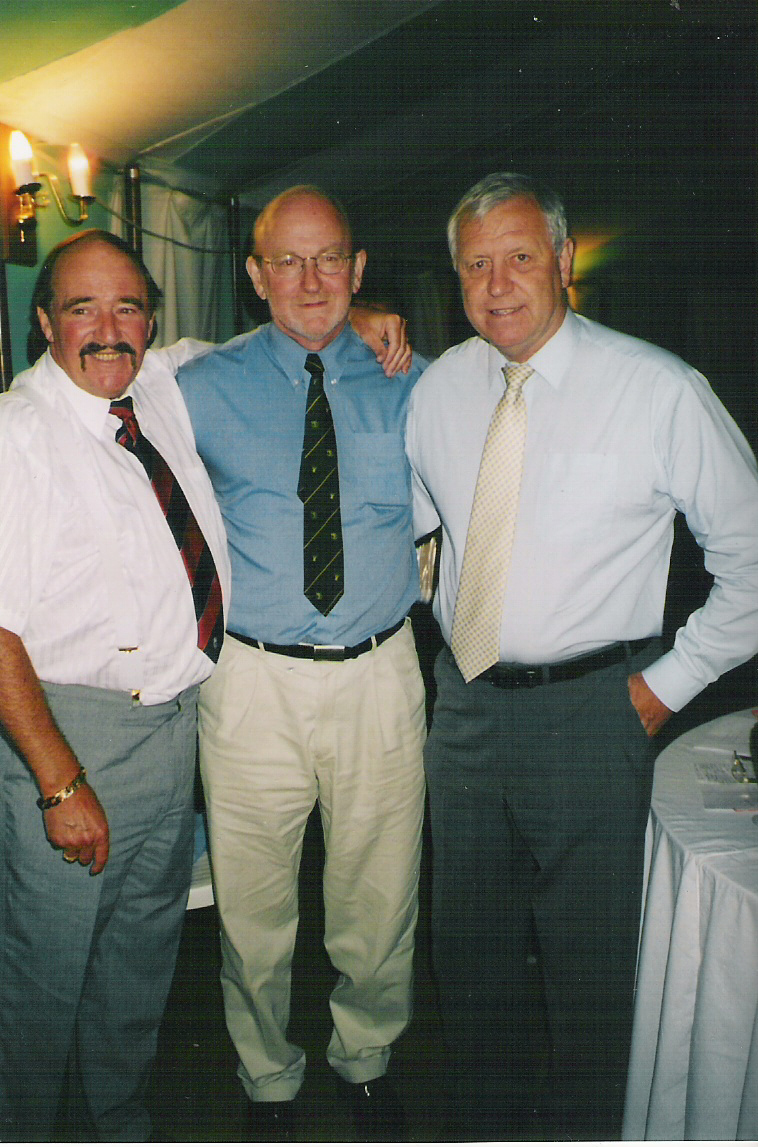 Malcolm flanked by Mike King and Peter Osgood at one of the many fundraisers he was so skilled at planning.
Captain (1985-87)
Chairman (1990-2016)
146 matches, 1,859 runs, 244 wickets (best 9/12)
Only scored 1 six and once took 56mins to get off the mark when opening the batting.
A.K.A sometimes Boycott, but more usually Misery
Organiser extraordinaire, wickedly funny, wonderful company
2021 Fixtures are now available here