Upcoming Events for 2023/24
Christmas Drink - Thursday 21st December, The Packhorse pub on the A4074
Club Dinner - Saturday 27th January, Wallingford
Quiz Night - Saturday 2nd March, Ipsden Village Hall
New Merchandise
Club shirts can be ordered from here

Last years stats and winners (2023 to be uploaded after January's dinner)

All the previous winners can be found on the Trophy Cabinet page.
Season averages are available below and all 2022 stats should now have now been uploaded.
Averages: 2017 2018 2019 2020 2021 2022

---------------------------------

R.I.P.
Malcolm Pitts (1948-2021)
President (2017-2021)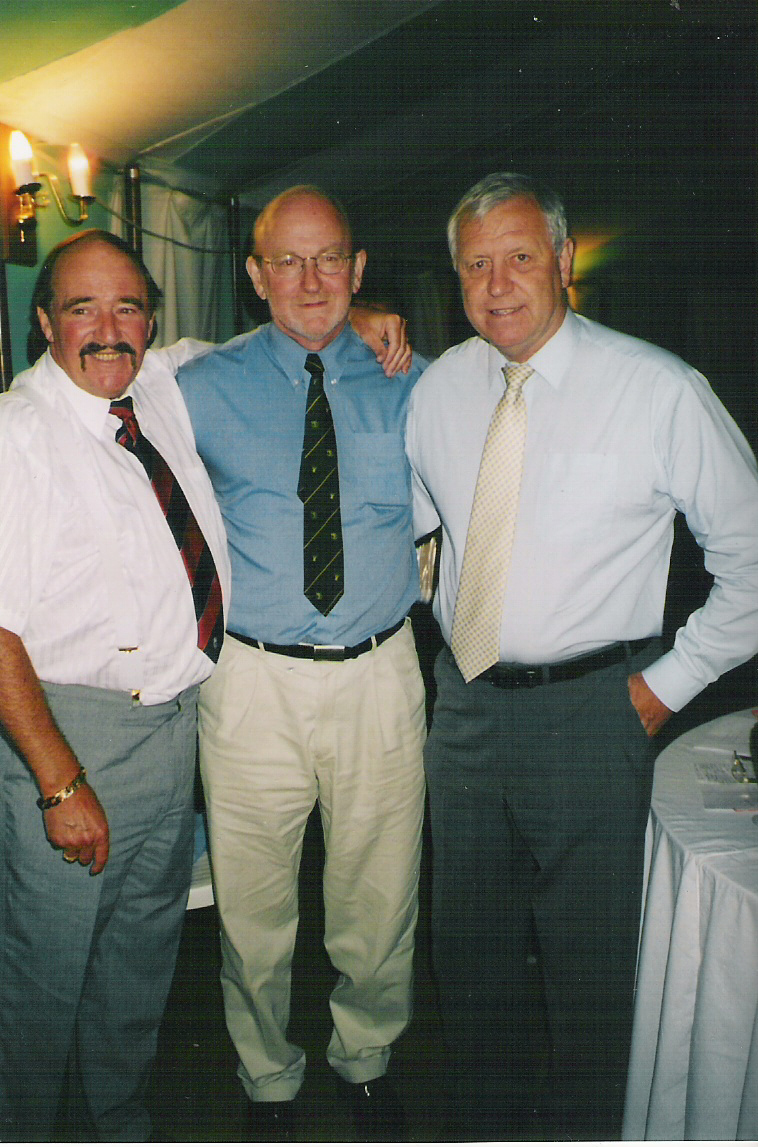 Malcolm flanked by Mike King and Peter Osgood at one of the many fundraisers he was so skilled at planning.
Captain (1985-87)
Chairman (1990-2016)
146 matches, 1,859 runs, 244 wickets (best 9/12)
Only scored 1 six and once took 56mins to get off the mark when opening the batting.
A.K.A sometimes Boycott, but more usually Misery
Organiser extraordinaire, wickedly funny, wonderful company